Prevention and Retrospective Enforcement
Is your council one of the many across the country facing a surge in fly-tipping since the COVID lockdown began? Under the lockdown imposed by Prime Minister Boris Johnson, waste facilities are not considered essential travel and therefore a minority of residents are illegally dumping their waste. This is further exacerbated by a reduction in staffing of waste crews due to the health risks of the coronavirus.
Fly-tipping has a pernicious effect on the environment and property prices in the surrounding area. The chief cost, however, is the financial cost to the taxpayer of investigating and clearing up. The areas where the most amount of waste is fly-tipped, including highways, council land, farmland, footpaths and alleyways, represent a logistical and technological challenge for surveillance.
How do you get "eyes on" to these important events?
​
Read a case study of how our equipment has been effectively deployed by Reading Borough Council to tackle fly-tipping by following the logo link below:
​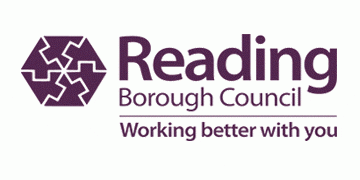 The iDefigo solution
iDefigo, a UK-based specialist in hardware and software solutions for remote surveillance, has a Smart Camera solution which directly addresses the challenges that come with monitoring the most common sites for fly-tipping. Unlike CCTV, the Smart Camera offers high-grade cameras that are easily installed anywhere at a low cost. The cameras capture events that matter and transmit images to any device, 24/7, with no on-site power, networking, or integration required. Importantly, the cameras send alerts when a trigger event has occurred, such as an act of fly-tipping.
The Smart Camera solution offers an inexpensive yet high-grade system for identifying culprits of fly-tipping. The solution's ease of use and real-time monitoring means that you will be able to respond quickly to either apprehend suspects or capture enforceable evidence for prosecution. This will save considerable time and resources for authorities and have the effect of acting as a deterrent on further fly-tipping.
To learn more about how the solution can be deployed in your council, contact us now. We are actively looking to support you through this crisis.